Alright, its the 11th. I know, 14 days until Christmas are only left, but you know what? Its not like you care. You put up your Christmas decorations around this time anyway, and then they're put down in about 2 weeks. You don't even care. So this shouldn't be any different. Better late than never. Now that THAT's over...
MERRY CHRISTMAS HO HO HO.
I drew a picture.
I wish I could put that much creativity into this season's Jlog logo, but you know what? I'm lazy. I'm a very busy man.
So I was thinking to myself just the other day what the best way to open up my little mini season here would be. I'm late, I'm lazy, and I've done nothing creative, I told myself. With that in mind, I thought all the way back to Halloween and
Zombie Bernie Mac
. How novel of an idea that was!, I said in my head. I should totally do something like that again!
Well, look what I found...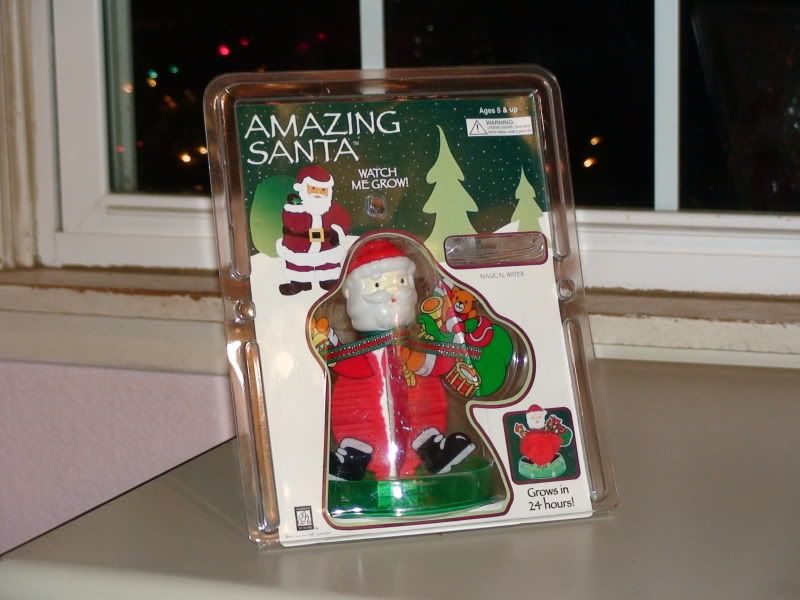 This is
Grow Your Own
AMAZING SANTA
HOLY JESUS LOOK AT HOW AMAZING THAT IS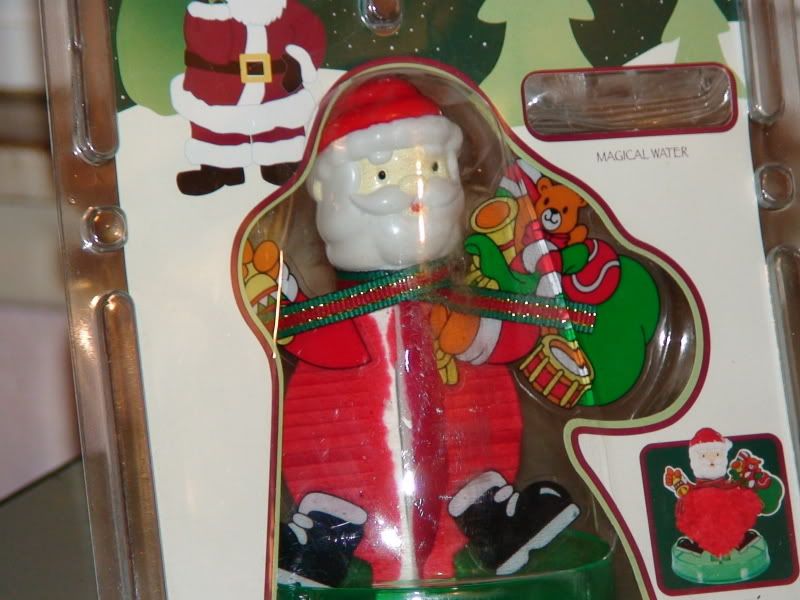 SO AMAZING I THINK MY HEAD'S GOING TO IMPLODE

I got this as a Christmas present last year and kinda lost it until just now. It kinda looks like someone stabbed a thing of cardboard through the end Santa's already decapitated head and stuck boots on it.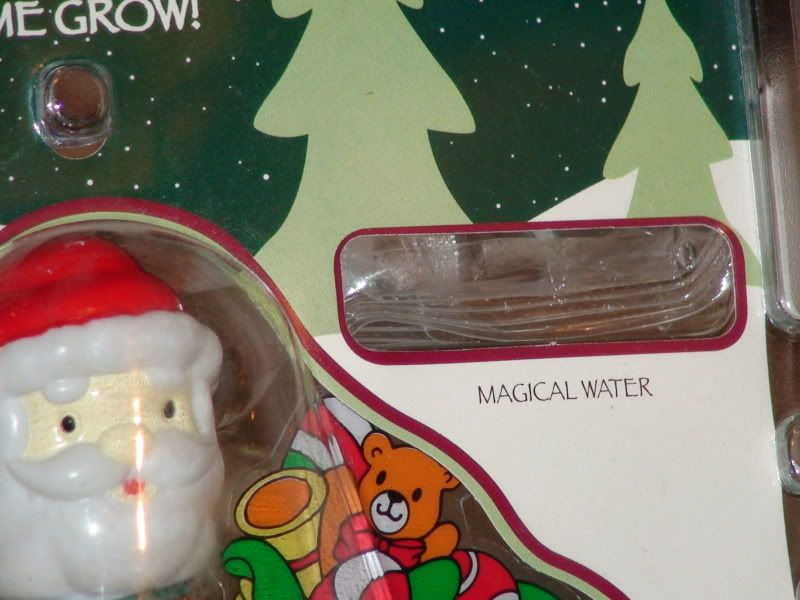 Apparently, it works by putting this "MAGIC WATER" (all caps, by the way) in its little bowl under his boots. But after actually looking at it, I think I figured out something that might possibly result in my death.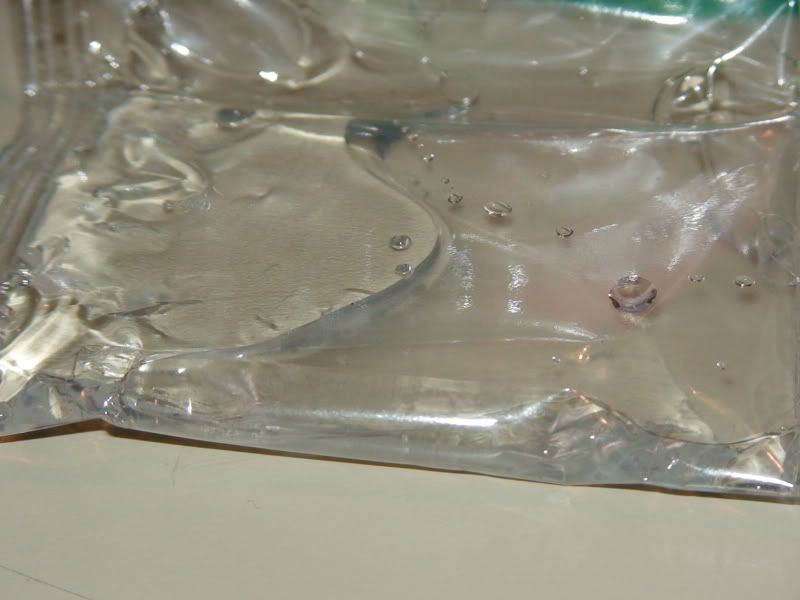 Come on now. Does that LOOK like water? How about MAGICAL water?
It doesn't look like neither.
I opened it up and being the daredevil that puts himself on the edge for entertaining the less-than-5 people that read this blog, I took a whiff. I would say I'm a very descriptive narrator when it comes to smelling things (no that's what she saids necessary), and I mean it when I say this little packet smells like DEATH. No, wait, scratch that.


DEATH IN BIG RED LETTERS.
There's like a mixture of piss and chlorine going on here. Mixed with peanuts. And more piss. And maybe a little bit more chlorine. Basically, its like your average Hurricane Harbor swimming area.
It doesn't make it any much easier to swallow also knowing that there's an EFFING CRYSTAL IN IT. You can't see from the picture, but maybe 25% of the bag contains a CRYSTAL. I won't stop talking in all-caps until I make a point, THERE'S A CRYSTAL IN IT. Maybe its for mutating? Who knows.
But none-the-less, I poured this potentially lethal air poisoned bag of piss into the cup to pleasure Santa. Wait, no, I take that back. That sounds dirty.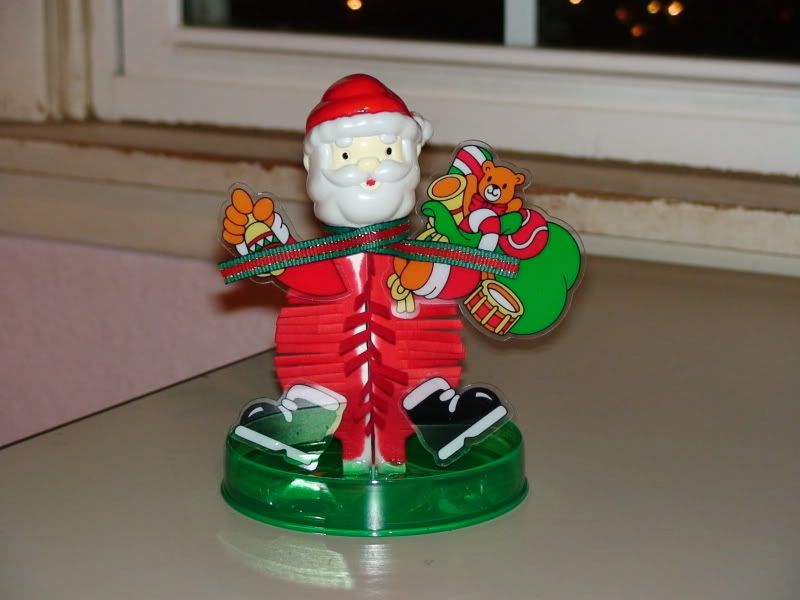 Oh, wait, I need to give him a thoughtful and tasteful name. As always.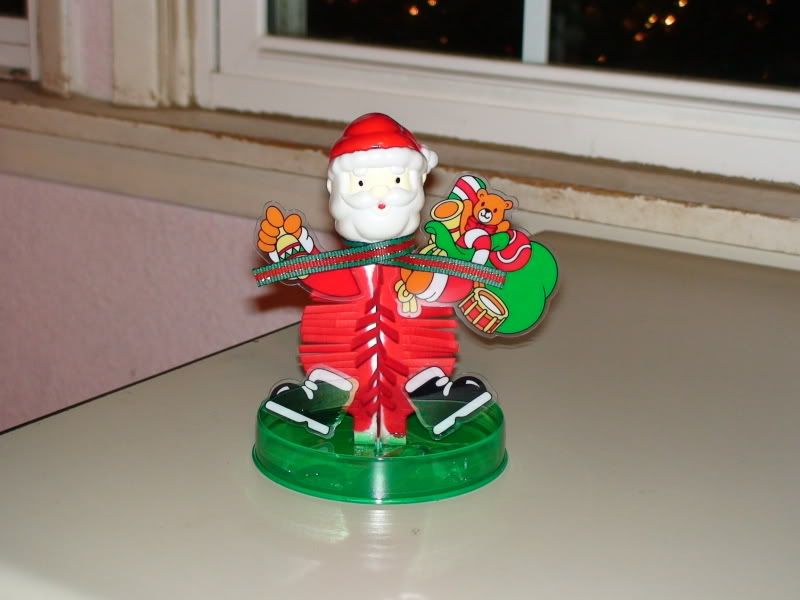 Say hello to Zombie
Chris Farley
.
The package says that it will grow in less than 24 hours, so no daily updates this time. I'll take pictures whenever the heck I feel like it.
Oh, and about the original Zombie Bernie Mac? He accidentally got thrown out before I got to take a picture of him, poor guy. The bottle he was in actually turned SQUARE somehow, and my only explanation of this phenomenon is Zombie Bernie Mac could bend space and time because he's cool like that. Or maybe I could take Chemistry class, but I like playing make-believe. Oh, and it got moldy. Really moldy.
So, uh, not all of the Christmas articles are going to be like this. I'll be delivering in bite-sized nuggets this time, with stuff I think is awesome by Josh standards and whether you should buy/eat/watch/look/snort/make-out with. You'll see.
If I can ever stop being lazy, that is.