Yeah, yeah, you might be thinking - when does this guy ever stop
talking
about
food
? I'm sorry, but this will be the last for a while, promise! Wait, no, Pinky swear! Now that's commitment.
Short article tonight, because I don't have much to say (still recovering from
my recent loss
). But I went back to
that liquor store
and although not very rare, thought I'd bring this home just for you readers.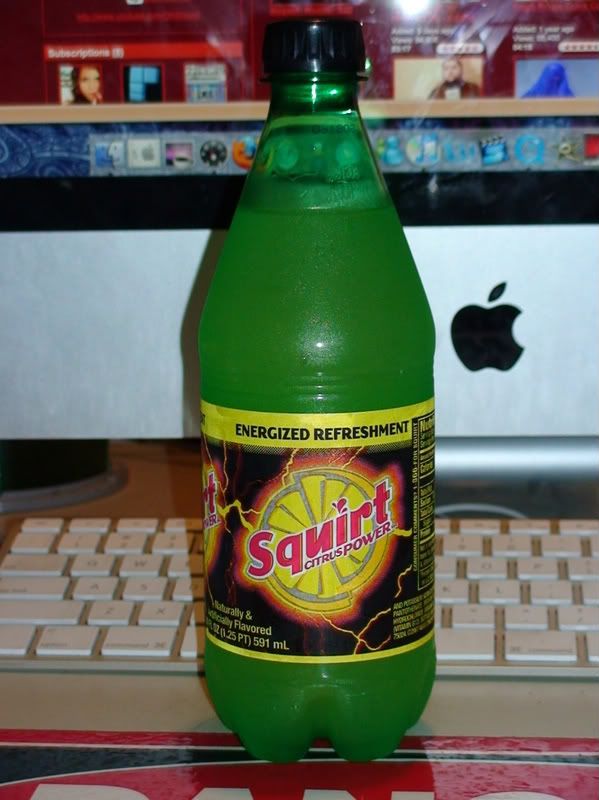 ENERGIZED REFRESHMENT. Serious business.


This time it's Squirt: Citrus Power. Other than sounding like a dirty movie, this new version of Squirt is apparently an official "ENERGIZED REFRESHMENT". I guess the 7Up company is trying to capitalize on the Monster-grown generation of kiddies.
All I could see that was energizing was caffeine. How unoriginal. I realized that this was nothing compared to Vault or Mountain Dew - at only about 73mg of caffeine per serving, that doesn't beat Vault's 130mg. So, I declare a FAIL.
Time to taste and stuff. Because that's what you do with soda.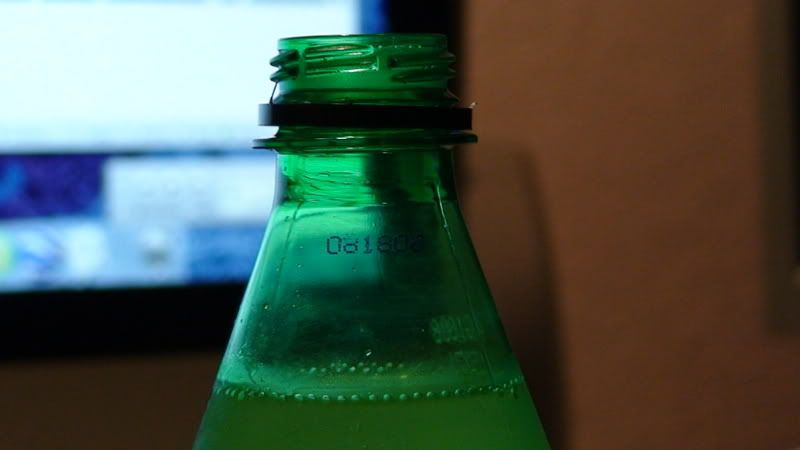 When you open it, no bubbles really fizz up other than this crown of fizz. Which is weird. But I took a sip.
....
....
.....
......
.....
....
...
It's not very good. It tastes like Squirt, all right... but, a lot more sharp, a lot less fizzy, and more citrus-y. Tastes like an overload of ... vitamins or something like that.
But, after drinking it for a while (and spilling a good share of it on my desk...), it woke me up. Which isn't very good, seeing as I'm trying to go to bed early to get ready to get up early for school again. Oh well, it was worth it.
Wait... no it wasn't.
JOSH REVIEW: Don't drink it.
DRINK VAULT.
How long will this chain of frequent posts last? I dunno, lets find out tomorrow!
...SHOOT!