I promised you an article today, and here it is, early!
A couple weeks ago (that same weekend that I had received
a guest article
from Aidan) the parents went up to the usual liquor store where we buy random soda and candy every once in a while. Apparently this time they found something stranger, however...
So, uh, there's a lot of questions to be asked about this picture, I'm presuming. What exactly is a "Flame-Broiled" flavor? How does it taste like anything relating to Burger King? Why can't we just get Whopper-flavored chips?
I had no idea what to think about this. The bag looks inviting, but they never explained what flame-broiled apparently tastes like. I was starting to think they intentionally flavor-blasted them with rusty stove metal from some Burger King in LA.
I decided to investigate this further and looked on the back...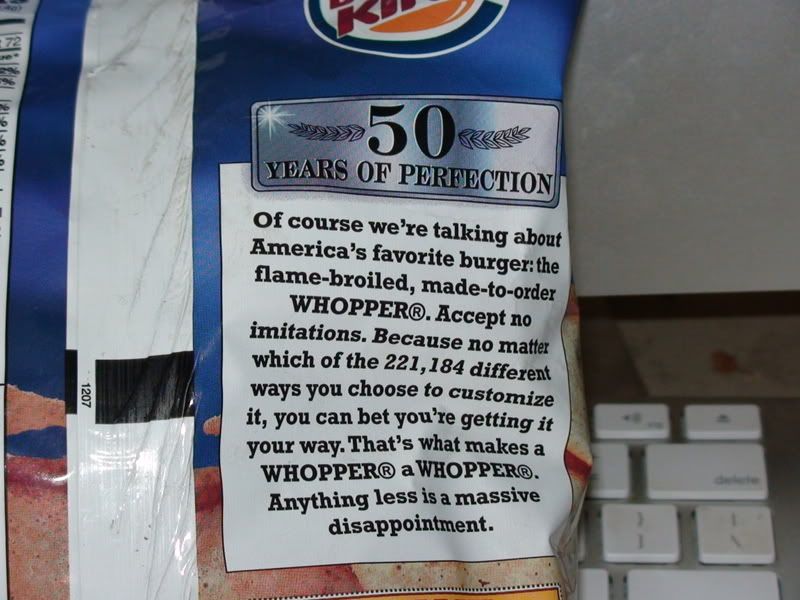 Actually, its 54 years.


Not once on the back of the bag did they mention anything regarding the potato-snacks in question. At this point I was beginning to lose hope in the King. First it was the promise of a
Pikachu plush which they didn't deliver
, and now chips without an actual flavor.
But wait-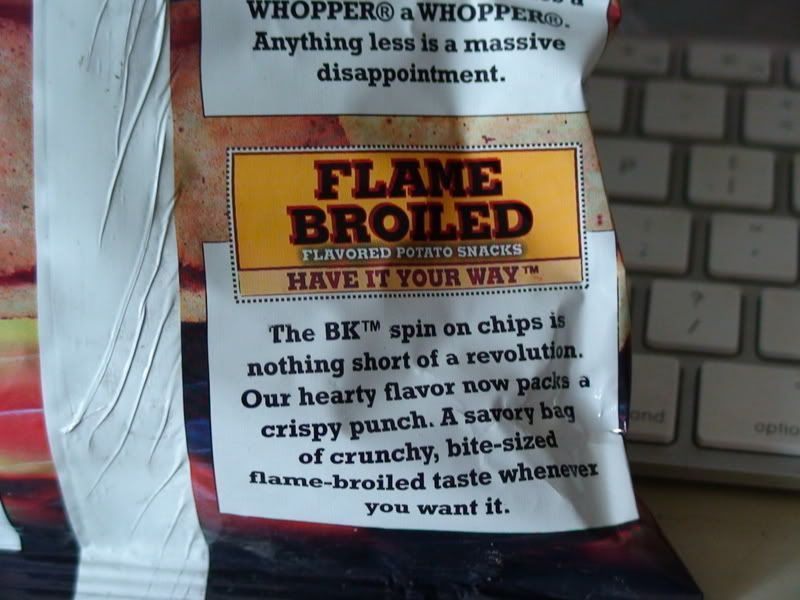 "Crispy punch" in the "hearty flavor".


N
ow we're going somewhere!... well, kinda. The corporate overlords describe the snack as hearty, crispy, and crunchy, but again nothing about the actual chip. Which worried me. If the makers can't even slightly describe the taste, are they even licensed to make junk food?
That's when I realized that I've been had.
The chips weren't meant to taste good! They were just buying on the crowd of people who were curious about what a Burger King chip would taste like. Like me.
Still, I had to finish my quest and open up the bag...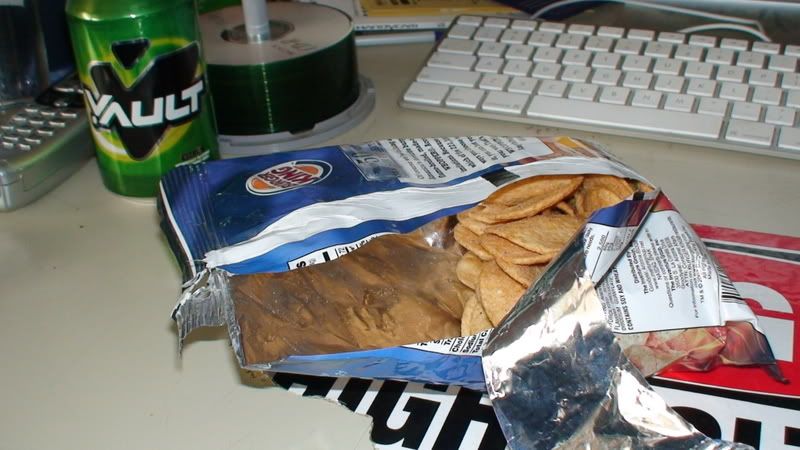 The smell got out fast...


U
pon opening the bag (wrapper?) a really strong smell escaped.
And without a doubt that was the worst smelling chip I've ever smelled.
I can't even describe it. It just... stinks. I also was disappointed to discover only a quarter of the bag had the rancid potatoes in it. Another marketing ploy - making the bag bigger that it should have been for more cash from a gross smelling chip.
Now... it was time to taste it.
...
...
....
.....
......
.....
....
...
...Chip tastes like butt.
It doesn't taste like a cheeseburger. Doesn't taste like fries. Doesn't taste like a milkshake. Doesn't taste like "fire". It just tastes like crap.
Despite what the wrapper says, it's not even that crispy. It's actually pretty soft, making it even WORSE - it's like eating a thin piece of week-old
Bloomin' Onion
. It left a really gross aftertaste in my mouth too, and sadly that Vault can you saw in the background was empty.
Ugh. I can still smell them even though they're on the other side of the table. I need a sandwhich now.
So, in conclusion, they probably just blended together old onions, a rotten pepper, and soft potatoes. As
Tom Dickinson
would say "Rotten Burger King chip smoke. Don't breath this."
But hey, at least these expire on my birthday.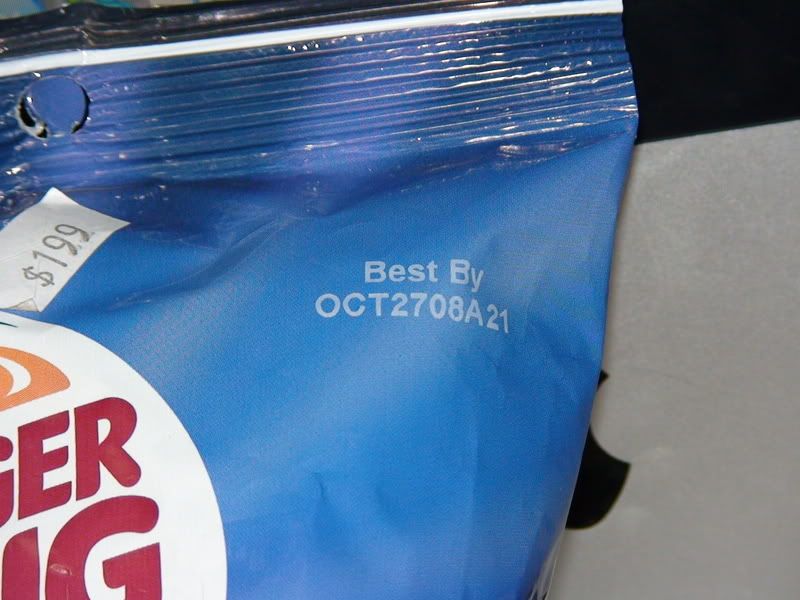 BONUS!
Wan
t to see how much I hate Burger King Flame Broiled Potato Snacks? Well, here's a video!
Go to the actual YouTube video page to watch in high-quality